Tea Bags
🍃 Premium organic whole leaf tea Inside
🍃 Fully compostable packaging + tea bags
🍃 No plastic used: good for you & the planet
Award Winning Teas
Straight from the Himalayas
🍵 Giving Back in Every Cup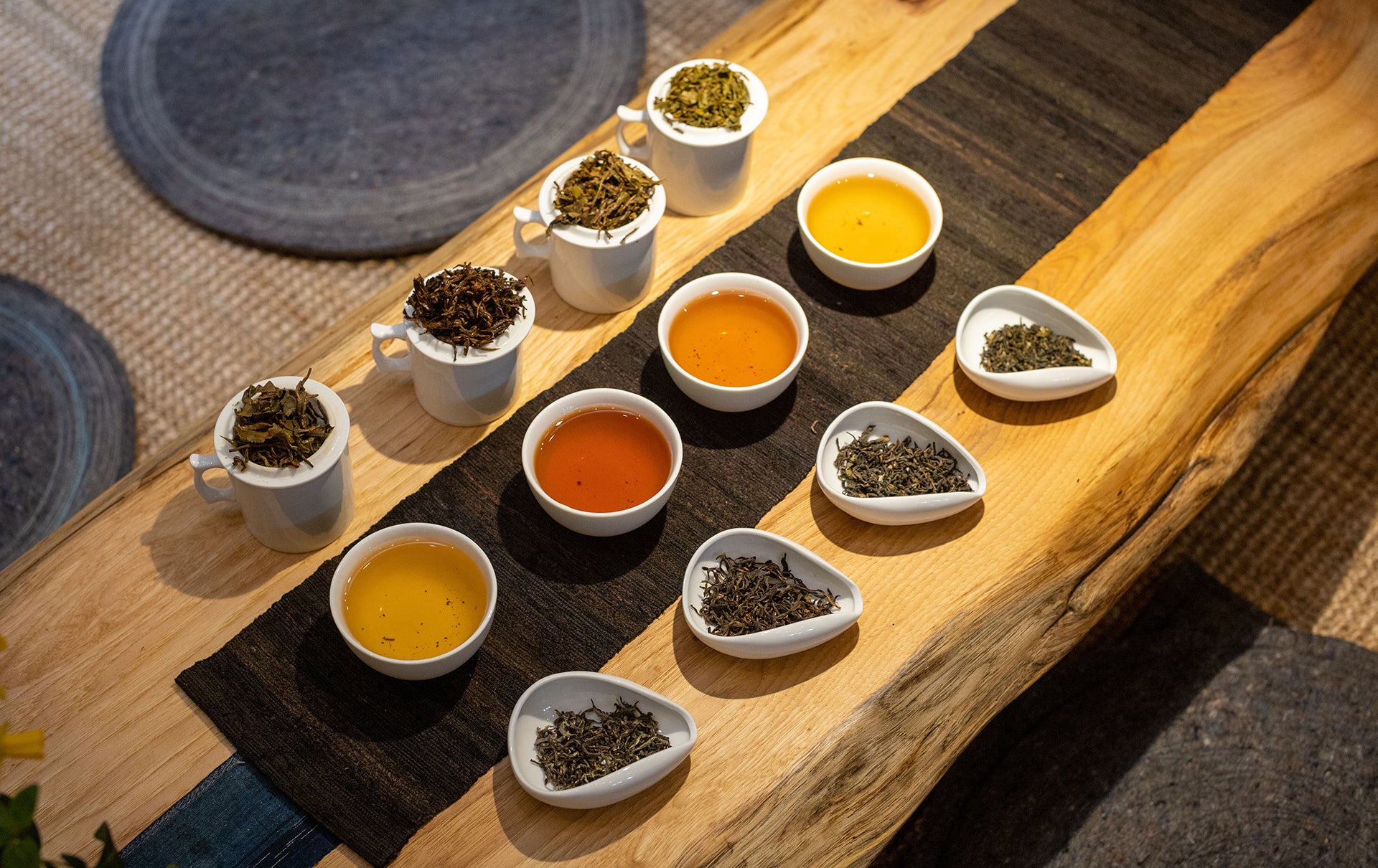 Never tried Nepali teas?
We got you! fill out the form below and we'll send you some free samples.
Request Free Samples
Our Partners Include:
★★★★★

I've been very impressed with your business model the quality of the teas and the presentation of them. My customers really like them and are very impressed with your corporate responsibility. I'm finding that it's a very important thing with my customers.

Karen Donnelly

Owner, Greenhalgh Tea Co (PA, USA)
★★★★★

Your teas  have been selling pretty well here. The Noir has a nice taste to it with the classic body of a black tea. The Ganesha Green has the essence of fresh  rain and wind hitting the sea and white tea has a floral-ness that comes in all the Himalayan teas.

Brandon

Pu-erh Brooklyn (NY, USA)
★★★★★

We appreciate our partnership with Nepal Tea and are excited to continue growing with them. We are grateful for all they do to help us build a sustainable future for Himalayan farmers and their families

Raj Vable

Young Mountain Tea (OR, USA)
★★★★★

Nepal Tea is a single origin organic line inspired by family and a desire to give not just the joy of tea but improvement of life for the people on Earth involved in growing of it. Beautiful images on natural looking packaging with both loose-leaf and bagged options.

Cassandra Vincent

Owner, Tea Deviant
★★★★★

Nepal Tea Collective is the most humanistic and heroic business that I've encountered making high-quality organic products and taking care of their farmers and educating their people.

Melissa Salazar

ITMA Certified Tea Master and Tea Blender (USA)
Nepal Tea Collective wholesale
Become a Wholesale Tea Partner
Finest and freshest loose leaf tea packed at origin 
Exclusive, unique range of teas customizable to your business needs
Support small-holder farmers and experimental tea-makers 
Build connections with highly skilled tea-makers from around the world
Start your wholesale application
Personalized service for any industry
Take a Journey with Your Tea-Leaves
We're excited for you to start your journey with our award winning teas. With Nepal Tea Collective, you can follow the exact journey your leaves have taken, from our gardens to your doorstep. 
With every bag of tea you buy from Nepal Tea Collective, you are participating in bettering the lives of our farmers. We bring you the freshest teas directly from our small-holder, family owned farms at the foothills of the Kanchanjangha peak.
Our tea is grown shaded by the foliage of trees planted within our farms. The special terrain and natural shade give rise to rich flavonoids in our leaves, allowing for sweeter, more flavorful brews. Our fine-plucking process, where we only make our teas using two leaves and a bud, enhances this richness of flavor and aroma.
Read our story here